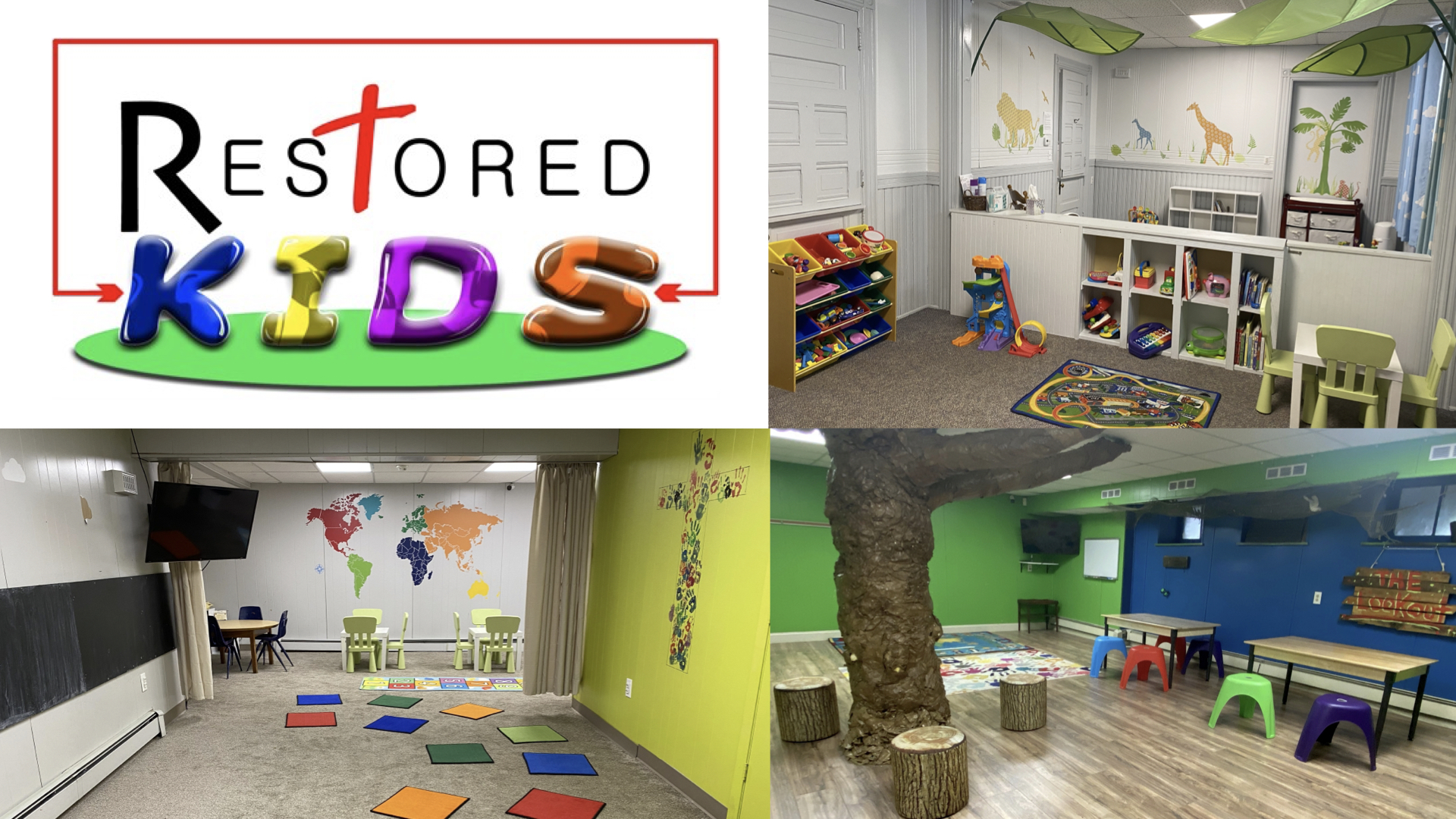 Kids need a safe and exciting environment where they can learn more about Jesus and enjoy hanging out with other kids as well. At our 10am Gathering, we provide these environments for kids from Infant to 11 years old.
All our classrooms are led by multiple friendly volunteers who love children and have background clearances in accordance with Pennsylvania state law. When you walk into our main lobby you will see a computer station that is manned by a volunteer who will gather some basic information about your family and provide a security tag so that only you are able to pick your children up from their classrooms. If you would like you can pre-register here to save some time on Sunday.
If you are looking for more trusted content to help your kids learn and engage the Bible we want to point you to a few great options. You can download the Parent Cue app which goes along with our weekly curriculum, dig into the Bible a bit more using the Bible App or check out Right Now Media for an abundance or fantastic shows, series and studies. If you do not already have an account grab one on us by following the link below.